IN STUDIO WORKSHOPS
MEDITATIVE MANDALA
SATURDAY 9 JULY 10am – 1pm
Rp 400,000 Sign up & full payment 24 hours prior is a must.
MANDALA ON WOODEN BOARD WORKSHOP WITH ARSY MEDINA
Mandala is known to bring balance to your life, it is also known to bring peace and tranquility. To have a piece of Mandala art at home will give you a feeling of calmness and bring nothing but a peace of mind. It is designed to help you to become free from your worries, thus making it easier for you to focus on the present moment. So lets shift our mind and tap into our creative flow as I guide you to create your very own Mandala artwork for your home.
All materials will be provided.
Arsy Medina or known also as Holy Molly Golightly is an Indonesian born Bali based self taught artist and illustrator working mostly with watercolor. Though she first pick up her pencil and start her illustration journey in 2006, she was exposed to art since she was little. Her work is mostly influenced by the magic of nature and things that surrounds her, and leaning towards a more magical and whimsical world of imagination. She continues to evolve her style through out her journey and incorporate different methods to achieve the outcome she desires.
---
RECIPES
SATURDAY 23 JULY 10am – 12pm
Rp 400,000 Sign up & full payment 24 hours prior is a must.
KIMCHI MAKING WORKSHOP WITH FERRY TAN
Fermented foods are super healthy for your micro biome and gut health. Every country has their own favourites – sauerkraut, pickled vegetables, miso soup, tempe, and one of the crowd favourites from Korea – KIMCHI. Have you ever wondered how to make kimchi? It is so good as a healthy side snack, or side dish, like the Koreans are fond of.
In this fun workshop you will not only learn how you can make your own kimchi, but you will have a chance to get your hands on, in and all over, the ingredients that make kimchi come to life. Have fun. Learn some new stuff. Improve your gut health. And maybe make some new friends along the way.
All ingredients will be provided & a recipe card is included.
YOU MUST BRING YOUR OWN AIR TIGHT CONTAINER BOX (Min 500ml) TO CARRY YOUR KIMCHI HOME WITH YOU
Ferry Tan is a Chinese Indonesian Entrepreneur based in Bali. By title, she works as an art director and web designer. By calling, she guides and nurtures people through her knowledge, wisdom and subtle intuition. Having been drawn to spirituality and the world of the unseen since she was little, her journey of healing and self-discovery has evolved over the past 14 years through various ancient practices, modalities and appetizing recipes. Her true passion lies in sharing her knowledge and insights to empower people to be self-reliant, extracting wisdom from within to live consciously and create a life that's aligned to one's soul purpose.
---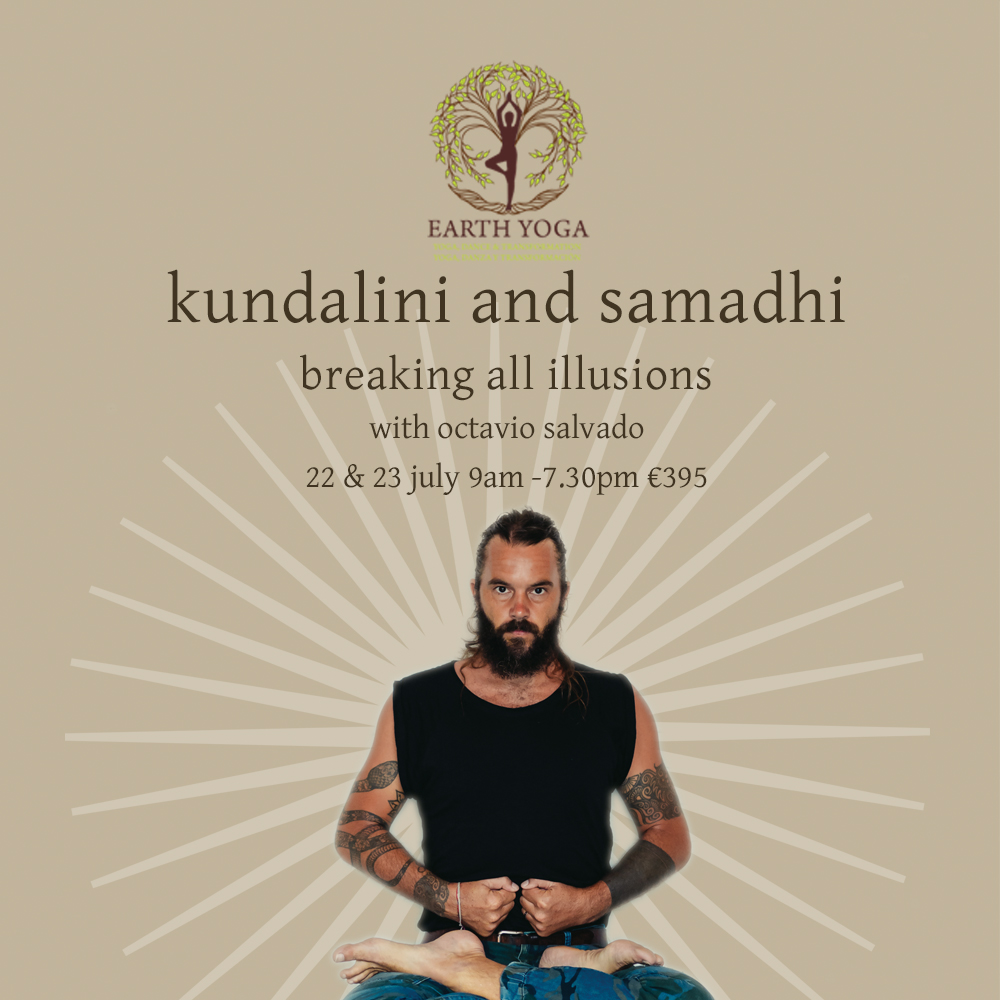 KUNDALINI & SAMADHI MALLORCA
22 & 23 JULY 9am -7.30pm
€395 
2 DAY IN-PERSON WORKSHOP EXPLORING THE HIGHER
PRACTICES OF YOGA AND TANTRA WITH OCTAVIO SALVADO
We have been lied to about Yoga. Modern Gurus have failed us. It's time to reclaim what is ours.
Learn the ancient practices that will change your life,and your understanding of yoga.