IN STUDIO WORKSHOPS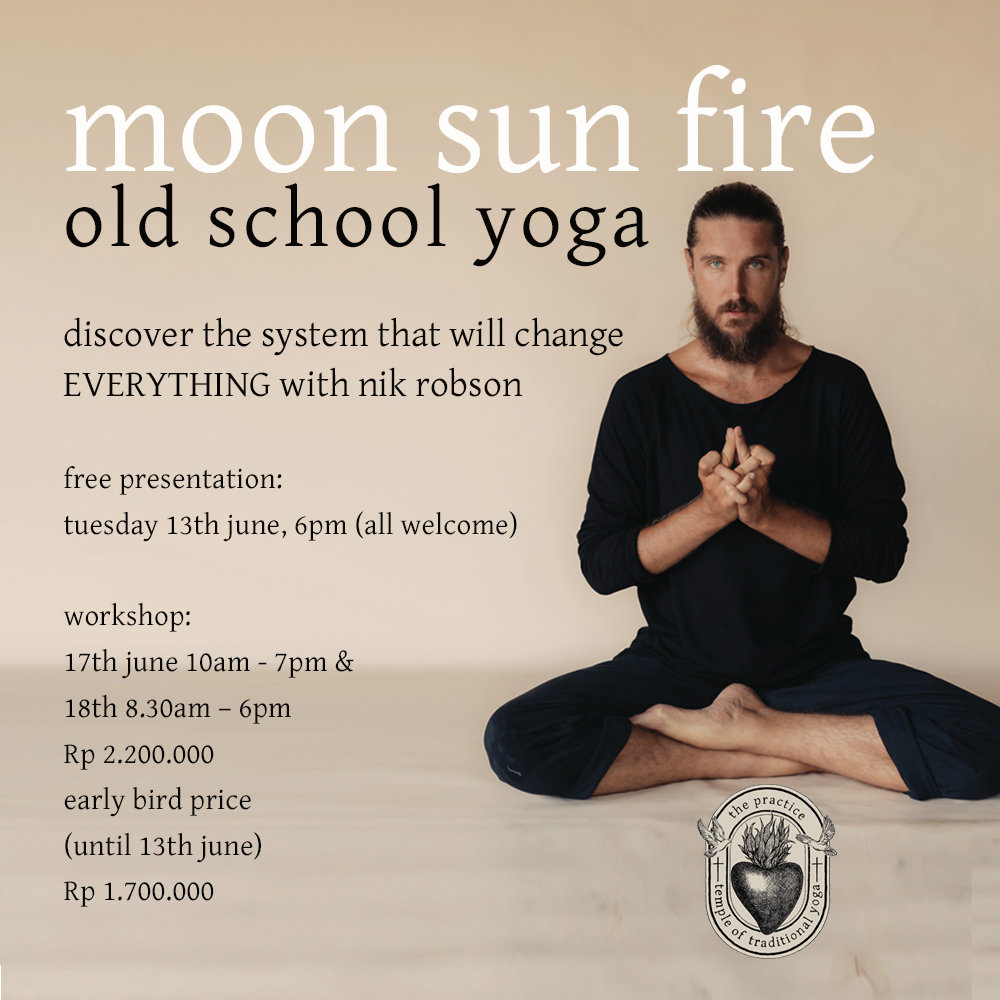 MOON SUN FIRE – OLD SCHOOL YOGA
FREE PRESENTATION TUESDAY 13 JUNE 6pm
WORKSHOP: 17th JUNE & 18th
Rp 2.200.000 EARLY BIRD TILL 13 JUNE Rp 1.700.000
Discover the system that will change EVERYTHING with Nik Robson
Thousands of years ago a systematic spiritual science was created to awaken humanity to its highest potential.
This weekend immersive experience is a potent glimpse into the old school (ancient) science of Traditional Hatha Yoga, including powerful practices, concise lectures on Yogic philosophy and clear instruction on how ALL people can use this system to master both mind and energy and achieve life's ultimate purpose – Self Realization.
100% of the teachings over the weekend, including all practices and content have been handed down in an unbroken line from teacher to student over thousands of years.
Now they have arrived to you.
Topics explored:
• Samkhya philosophy: The journey from Consciousness to manifestation.
• Moon Sun Fire: The seven stage map of Hatha Yoga to return to Consciousness.
• Old school methodology, including Asana, Kumbhaka, Bandha, Mudra and Kriya.
• The Yogic understanding of the mind and its relationship to Consciousness.
• Working with energy for healing and spiritual evolution. Embracing and embodying the Fire: The ultimate goal of practice.