by Octavio Salvado.
Modern Yogis have been handed the keys to the kingdom and instead of using them to unlock the door to higher consciousness, we've made them into flimsy, plastic replica keys, fashion accessories. We've mass-produced them and attached them to strings of cheap mala-beads that will never see the light of real Sadhana. Some people say that all Yoga is good Yoga. I don't hang out with those people.
When my beloved Sat Guru, Paramahansa Yogananda addressed the American crowds gathered to hear him speak in the 1920's, his message was clear, "God is in your Spine. Yoga is the science of realizing this truth. Do not fail to take full advantage of what I am telling you." Yet here we are, a century later and Yoga has been watered down so much that it is barely recognizable as the Royal path it once was. We have taken something sacred and precise and made it mundane and chaotic.
Imagine taking the traditional ceremonial practices of the Indigenous Australians and making sixty-minute fitness classes out them. THURSDAY NIGHT 'HOT' CORROBOREE PRACTICE or LEVEL 3 DREAMTIME CORE FLOW CLASS, with live DJ and a real-life didgeridoo player!
It would be a fucking outrage. A concept so outrageous and obviously inappropriate that undoubtedly every major newspaper countrywide would plaster it over their pages and without hesitation, rip it to pieces, and rightly so. Yet this is exactly what we have done. We have taken an ancient culture's spiritual practices and transformed them into a trendy, commercially driven exercise cult. Yoga is about God. It always was and always will be.
It is estimated that 90% of human cultures have ritualized ways of achieving higher states of consciousness. A clear indication that innately we sense there is more to life than this depressing story of birth, going to school, getting a job, starting a family, old age, sickness and death. Deep inside we know there is more.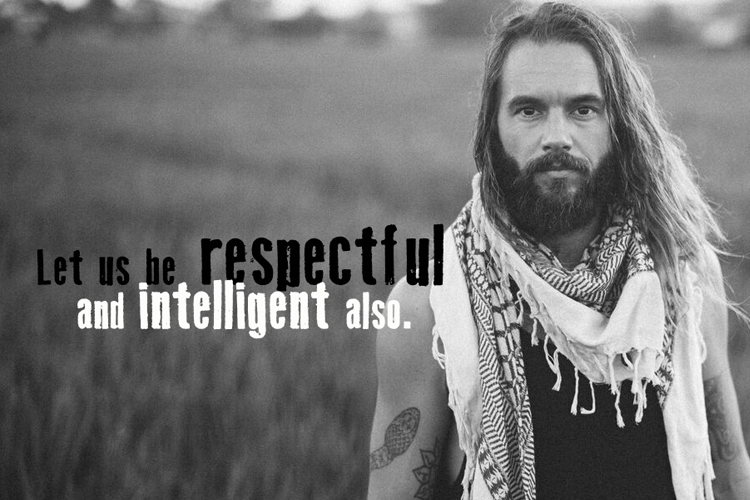 As a white Australian male from an agnostic white Australian family I was never taught rituals to help me connect with the divine part of myself, so like most kids, sensing I was being lied to at some fundamental level, I turned to drugs and alcohol to achieve altered states. The correct intention was there, but the correct means were not, so instead of switching on dormant areas of the brain, which is the intention of Yoga, I destroyed brain cells. Rather than increase serotonin levels, amplifying my motivation, inspiration and ability to deal with stress, I intoxicated myself and achieved the opposite.
This is my culture, well intended but method-poor. Somehow however, through fluke or divine providence, the scientific map of God-realization landed right in our laps. So, my friends let us not fail to take full advantage of this blessing. It is time we put aside misguided and disrespectful notions about Yoga and started taking the gift of this life a little more seriously.
Even from the vantage point of Darwinian evolution, the purpose of life is clear. The bodies of Earth-bound organisms are getting smaller, yet brain size seems to be increasing. We are not here to get fit, flexible and accrue followers. We are here for one reason, to evolve our consciousness.
The other side of the argument for re-routing Yoga's current peripheral trajectory is more self-serving. As long as we are practicing Yoga as a body-based system, the results of our practice will never pierce the subtler layers of our being, make lasting changes to the state of our minds, let alone positively impact our destiny.
The Worldview that birthed these practices was a spiritual worldview, therefore, if our own personal way of seeing the world is not spiritually oriented, any positive affects will simply rise for a few brief moments before fading back into the ethers, lacking a resonant belief structure to bond with.
Practicing a spiritual discipline in a non-spiritual way is like trying to run new software on an outdated operating system. It won't work. The old system won't allow it. This is why many practitioners will be positively impacted by their Yoga in the immediate short term after a session, however at the first sign of post-practice conflict or confusion, be it an unfavorable text message or getting cut off in traffic, the old and well established belief programs will kick back in. The result is a short-circuiting of the newfound, short lived altered state.
Whether we look at things from the perspective of respecting an ancient culture's spiritual practices or just maximizing our own returns, using Yoga as a fitness modality, or worse, a fashion accessory is not ok.
Not all Yoga is good Yoga. So let us be respectful, and for our own sake, intelligent also. Let us grow some spine for this science that enlivens our own.