by Octavio Salvado.
What if someone told you that you were here on earth in your exact body and life for a very specific reason, on a very important spiritual mission and that creation was counting on you to fulfill that mission? Well, that's exactly what Yoga is telling you.
The Tradition suggests that inside all of us is a dormant power waiting to unleash our highest potential so that we can become a vibrant force in the world and participate in the grand spiritual unfoldment of humanity.
Unfortunately, Yoga also asserts that we don't have free access to that hidden power, that all of us come into life 'bound' and that these bindings limit our perception and disallow us from experiencing who we truly are.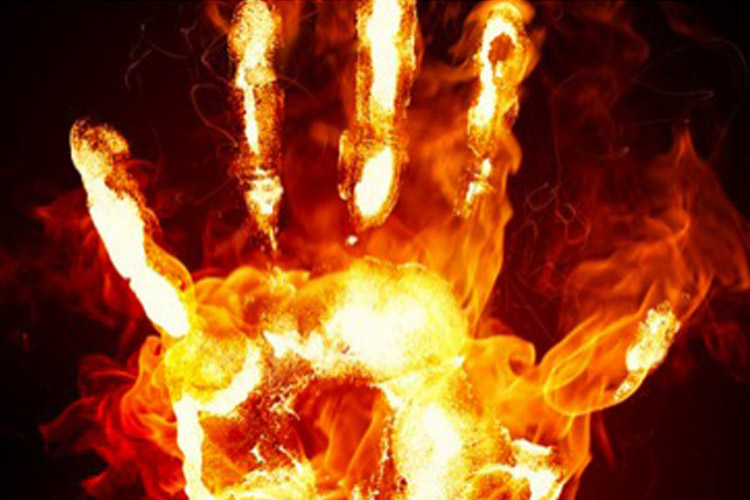 In their universal expression these limiting forces are known as the Gunas, often translated as 'attributes' (as in attributes of nature), however whenever we see the Bija (Seed) sound 'Gu' we can be sure that something sticky is being communicated. For example, the word 'Gu-Ru' is a two-part word that translates to 'The one who unsticks us from our 'Gu', our limitations'.
So it's an Interesting one, the Gunas act as the limiting factor that keep things stuck and simultaneously the container that allows life to happen. Without the Gunas life would be all molecules and sound frequencies absent of any kind of cohesion…. and that's not going to be good for anyone.
The Gunas also work through our physical, mental and energetic bodies. When they are well configured and in balance, the realization of our higher reasons for being here surface very naturally. We know 'why' we are here and 'what' we need to do in order to bring that vision to life. When the Gunas augment however, through our poor choices, our beliefs, our diet, our environment, our upbringing or education, then we lose sight of the 'Big Idea that we are' and default instead to mediocrity.
The Traditional term for the way the Gunas internally bind themselves is 'Grunthi' or 'Spiritual Knot'. These obstacles along the spiritual path are said to develop within the subtle body locations of the first, third and fifth Chakras and inhibit our process of awakening. These knots keep us living out our ordinary day to day lives, passing time away in the material world, eating, sleeping, desiring, avoiding and growing old.
In addition to doing the work of building and containing more vital force within the body, the three primary Bandhas (a set of powerful practices belonging to Traditional Hatha Yoga) were use specifically to unravel these Grunthies. Each Bandha targets a specific Chakra center along the spine, either the Root, the Navel or the Throat, where the Gunas become bound. Unfortunately, Bandhas, along with Mudras and many other traditional practices that add significant value to Hatha Yoga have been overlooked and ignored in modern Yoga circles.
In regards to the binding forces themselves, the first Guna is called Tamas and is likened to inertia but really represents all the things 'we're not seeing'. Essentially, Tamas equates to darkness, and the more of it we have, the less capacity we have to align ourselves to our destiny, our Big Idea.
When Tamas augments inside of an individual it is called Brahma Grunthi and is directly connected to the Muladhara Chakra, our Root Center. It is like a weightiness that dulls motivation and our capacity to simply 'get things started'. Laziness is an expression of Brahma Grunthi. The traditional Yogic practice of Mulabandha, or drawing the pelvic floor muscles upward works directly on unbinding this knot and releasing previously stagnant energy from around the base of the spine.
The second Guna, called Rajas is the quality of movement and momentum in nature, it is the agent of change, that which mobilizes. Imagine a ball that starts rolling down a hill. This ball is not going to stop on its own. The nature of reality is 'change', so we are always moving, and we use Rajas to get where we're going, either towards more darkness or towards more light, those are our choices.
Rajas has an association further up the spine with the third Chakra, Manipura and expresses its augmentation as the spiritual knot known as Vishnu Grunthi. Manipura means 'City of Jewels' due to the navel's position as the body's biggest storehouse of immense power and some of the greatest 'Mind-jewels' required by the Yogi on the path of awakening. Qualities such as confidence, courage, enthusiasm, assimilative power (both physical and mental), vitality and clear perception all arise from the navel center.
When Vishnu Grunthi is influencing us however, we lack the will to change our habits and behaviors and continue to act according to old, worn-out, pre- programed patterns. Uddiyana Bandha, drawing the abdomen and inner organs inwards and upwards works specifically on this particular binding, empowering the third center and in turn developing our will power and capacity to make the transformative life-changes required.
Thirdly we have the force of Sattva – Balance. However, it is important to note that Sattva is not a combination of 50% Tamas and 50% Rajas. Sattva is an independent quality of light and clarity. This clarity brings more capacity to choose the higher choice because we begin to 'see' more and sense more of the innate interconnectedness between all things
Just as important to note however, as Lord Krishna clearly states in the Bhagavad Gita, is that all Gunas are binding, even Sattva and although in one sense the goal of Yoga is to cultivate more Sattva, the supreme goal is to move into the space of limitlessness that exists beyond all three of nature's sticky attributes.
This subject raises an interesting question: How can clarity be binding? Simple. When it turns to judgement. When we are completely absorbed by 'what we think we know' to the point of being incapable of recognizing that life is asking us to evolve our worldview, then our once clear understanding has been tainted by mental patterning – Shiva Grunthi, the third spiritual knot.
Shiva Grunthi is related to the throat Chakra, Vishuddha and deals specifically with our unchecked thought tendencies, our beliefs and the stories that we run. Vishuddha means 'Center of Great Purity' and its energy governs both our verbal speech and simultaneously the 'voice inside our head'. When the thinking mind is not brought under control, then, like a broken record stuck in a groove, we keep on playing the same inner dialogue despite what life is actually trying to communicate to us from the here and now.
Jalandhara Bandha, often referred to as the 'chin-lock' begins to release the mind from repetitive thoughts as the intellect becomes systematically pacified. 'Jalan' means 'to net' or 'catch' and refers to the netting of Prana below the collarbones before it has a chance to pass through the throat and into the frontal lobes of the brain where it will empower and in most cases 'over-empower' the thought producing functions of the mind.
The modern practice of lifting the chin on inhalation during Vinyasa Yoga has a 'very' specific application and traditional Yoga strongly suggests that it should be avoided by people with busy minds…. Which these days means basically everybody.
It's a shame that so many traditional teachings and techniques have been overlooked in the modern age of Yoga. When practiced correctly and with the right attitude, they are the exact tools that do the inner work of clearing the internal obstructions that bind our perception and stop us from seeing who we are and how incredible life in its essence truly is.
This is one of our biggest missions here at the Practice, to safely yet sternly re-infuse these powerful, ancient practices back into the Yogic mainstream, back into the heart of Yoga where they belong.
Yoga is not interested in us playing small. The technology brought forward by the ancient science of Hatha Yoga is based on the recognition that we are all designed for illumination, not subordination. To be clear however, the Tradition also suggests that the path will 'not' be easy and that 'going with the flow' is not part of the Hatha Yoga worldview.
In fact, the Tradition tells us that the road will be long and full of challenges and that in the end, only the wholehearted will cultivate the necessary subtle heat to unstick themselves from whatever 'Gu', calamity or sub-extraordinary situation they find themselves in. The 'Gu' exists for all of us. No way around that one unfortunately. The only way beyond the 'Gu', is through it. Which brings me to my final point.
If we genuinely decide to pick up the ancient torch of Yoga and make it our life rather than our hobby, then Tradition would ask one final thing of us: to broaden our perspective. To hold to the vision that each and every obstacle we encounter is not a problem to be solved or a concept to be judged, but rather a 'fundamental' piece of our own self-implemented design, without which, we would never get the chance to fully reveal and experience our hidden gifts and true nature as spiritual beings.
To clarify, It's about holding to the higher principles of Contentment and Gratitude throughout all the trials and challenges we endure, knowing that it is specifically because of these bindings that we can come to know liberation in all of its 'experiential' splendor and remember for ourselves, beyond all concepts, why we are here and ultimately embody, with radical authenticity, the Grand Idea that we truly are.