YOGA TEACHER TRAININGS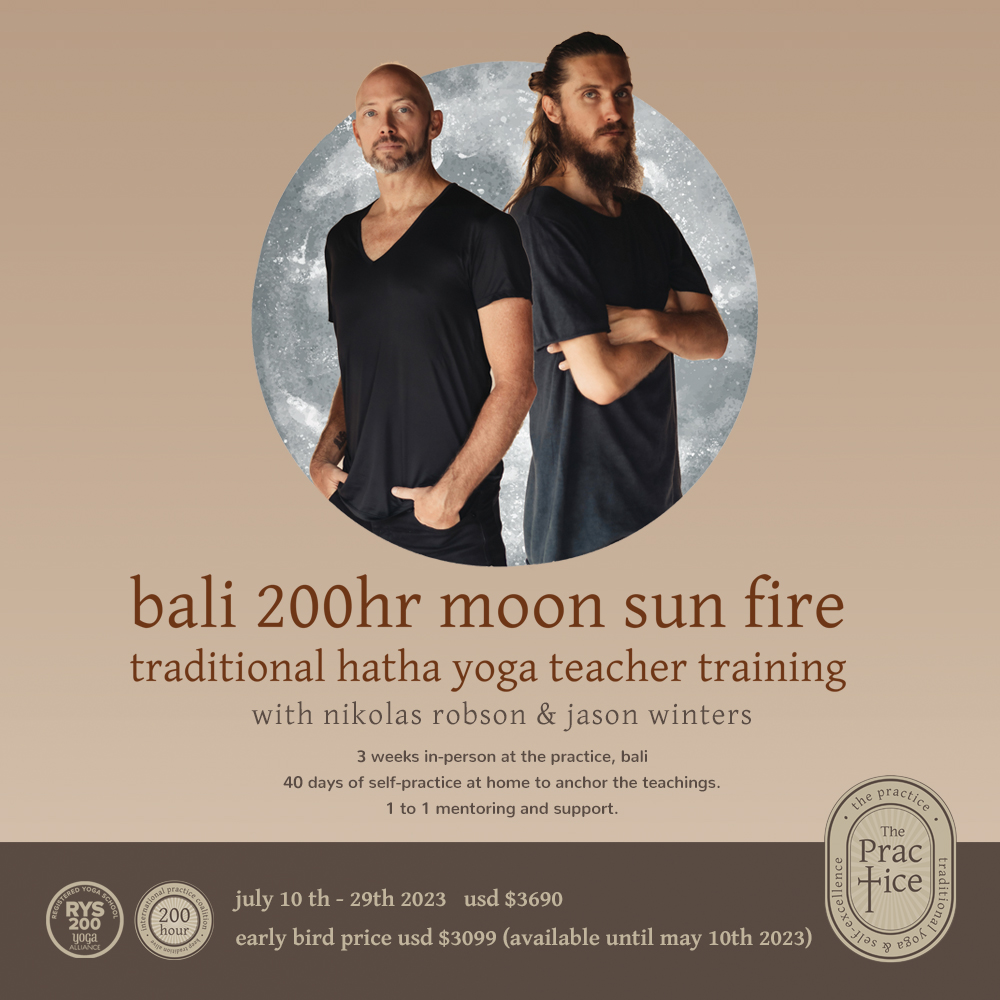 BALI 200Hr MOON SUN FIRE
TRADITIONAL HATHA YOGA TEACHER TRAINING
10 – 29 JULY 2023
If you want to achieve Self-excellence, then mastering your mind and energy is NON-NEGOTIABLE. This is what genuine Hatha Yoga practice provides.
This training is not only for those who want to teach, its for all those who want to stand up and use their voice, their energy, their will and their passion to do great things in the world.
Traditional Hatha Yoga is the original SCIENCE OF SELF-EXCELLENCE.
---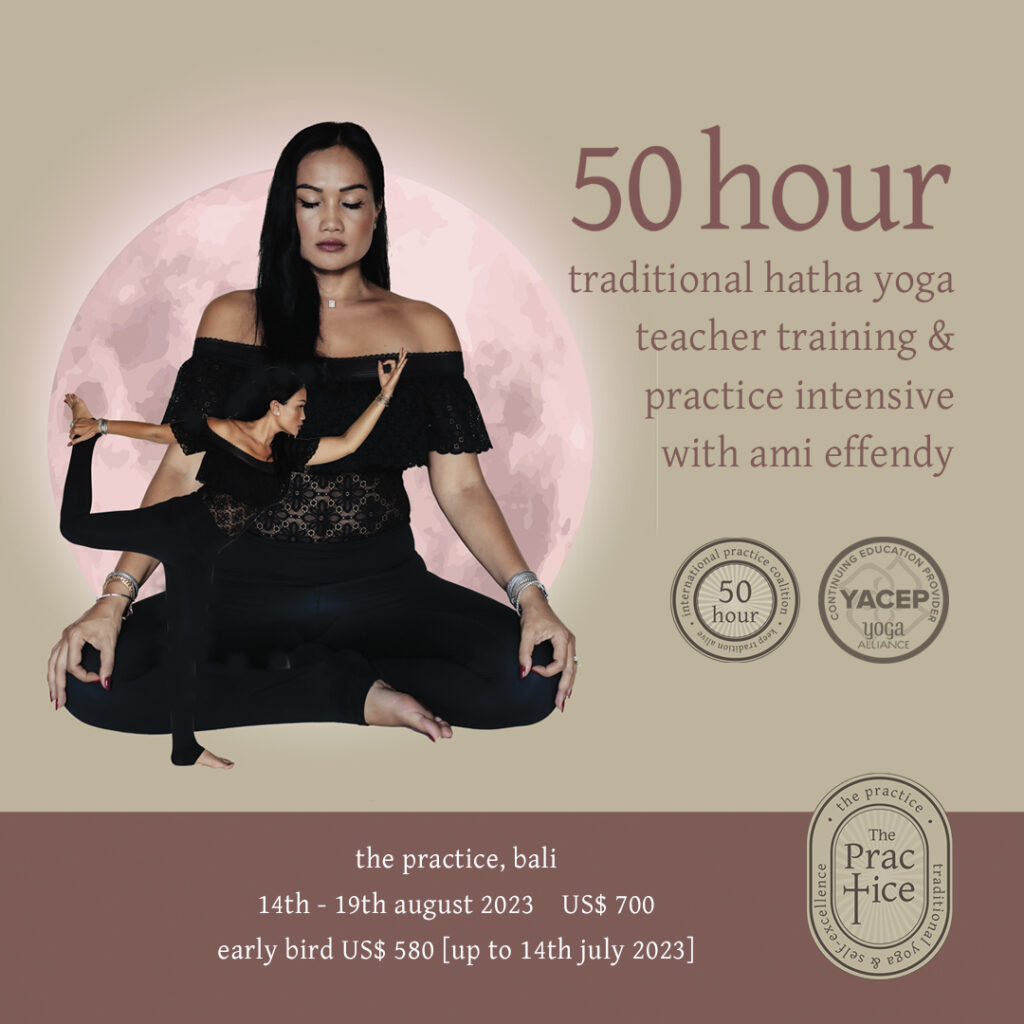 BALI 50hr MOON SUN FIRE
TEACHER TRAINING & PRACTICE INTENSIVE
14 -19 AUGUST 2023
This 50 hour Intensive training program is a complete immersion into the science of Traditional Tantric Hatha Yoga, including concise lectures on Tantric philosophy and clear instruction on how you can use this system to master your mind and energy, truly evolve your life and achieve life's ultimate purpose – Self Realization.
---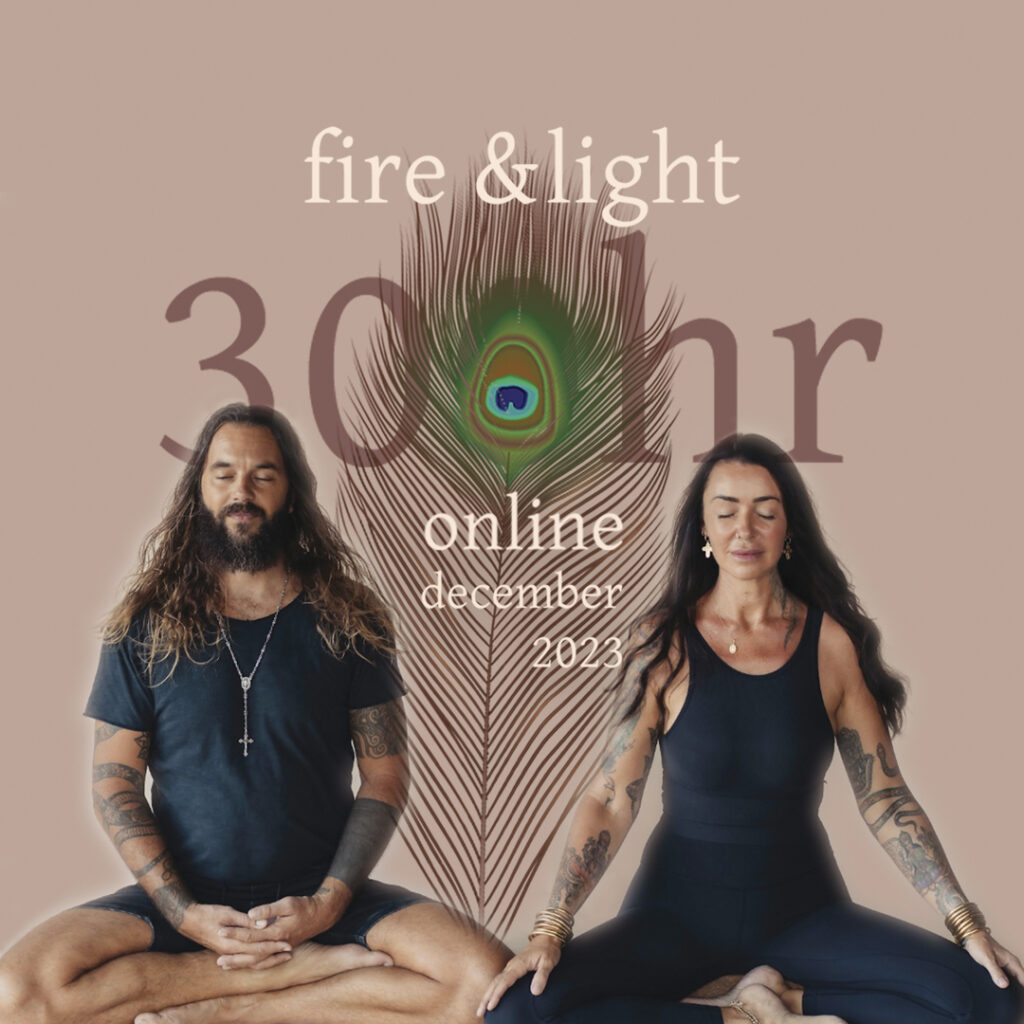 ONLINE 300HR ADVANCED HATHA YOGA & MEDITATION TEACHER TRAINING & MENTORSHIP PROGRAM
1 DECEMBER 2023 – 11 APRIL 2024
The only reason to teach Yoga, or truly practice it, is to change the world.
It is time for us, as Yogis, to step up and fearlessly share the true healing power and potency of this ancient spiritual science to a world desperately in need.
Will you stand up and be counted?
---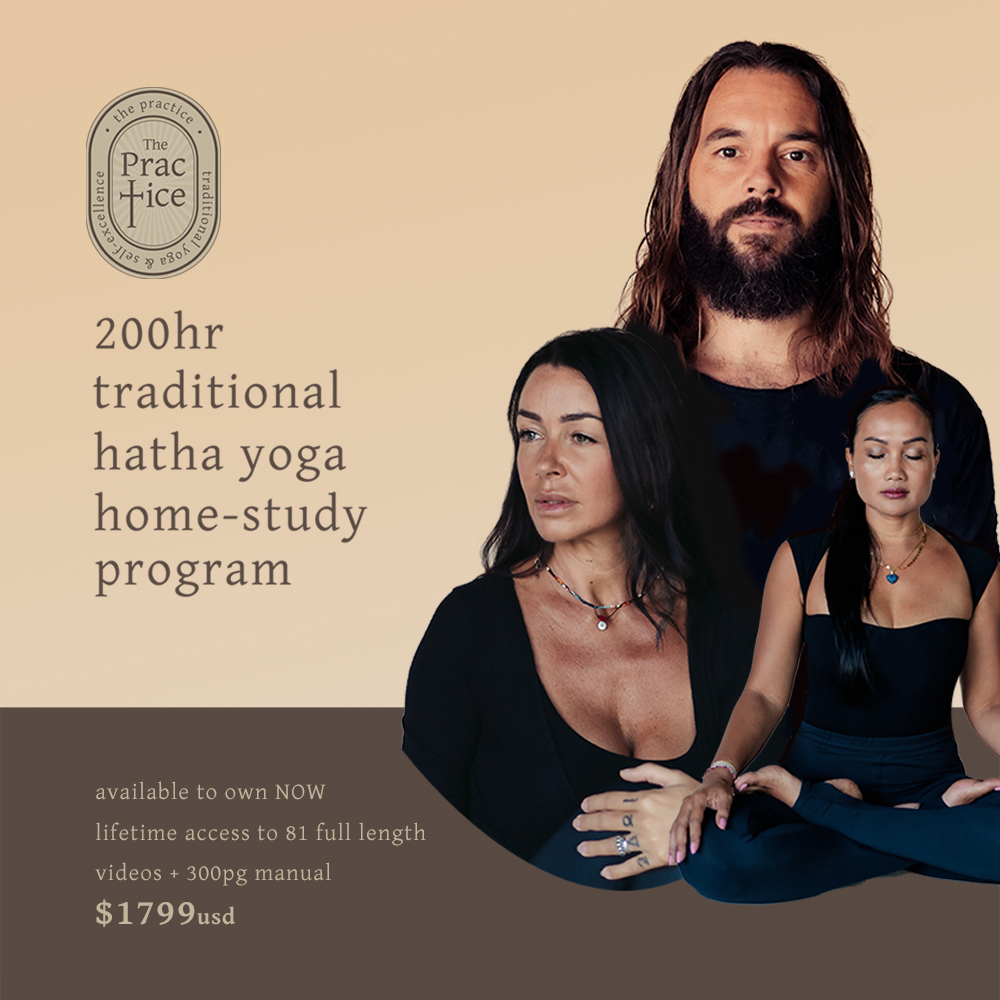 200Hr TT HOME STUDY PROGRAM
AVAILABLE TO OWN NOW $1799
Introducing the next level in truly transformational HOME-STUDY programs.
100% of these teachings come straight from the heart of the ancient Yoga tradition, time tested over thousands of years. This program is a precise and exact roadmap to Self-mastery.