YOGA TEACHER TRAININGS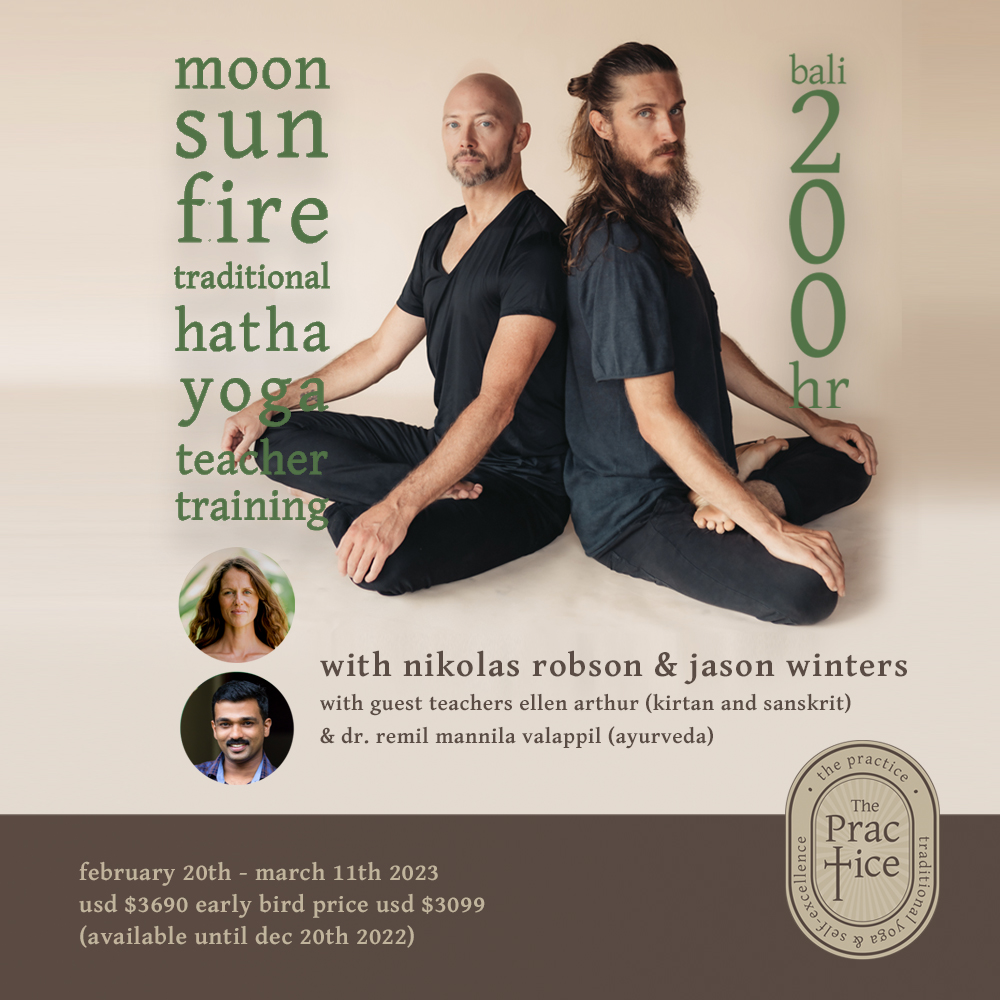 BALI 200Hr MOON SUN FIRE
TRADITIONAL HATHA YOGA TEACHER TRAINING
20 FEBRUARY – 11 MARCH 2023
3 Weeks In-Person at The Practice, Bali. 40 Days of Self-Practice at Home To Anchor The Teachings. 1 on 1 Mentorship and Support.
Study the genuine, ancient teachings of Yoga. Commit yourself to self-excellence through dedicated self-practice. Your destiny is in your hands.
---
ONLINE 200HR TRADITIONAL HATHA YOGA AND MEDITATION TEACHER TRAINING
17 MARCH – 2 JULY 2023
This training is not only for those who want to teach, its for all those who want to stand up and use their energy, their will, their passion and their voice to do great things in the world.
Traditional Hatha Yoga is the original science of SELF-EXCELLENCE, SOUL REMEMBRANCE and FEARLESS LIVING.
---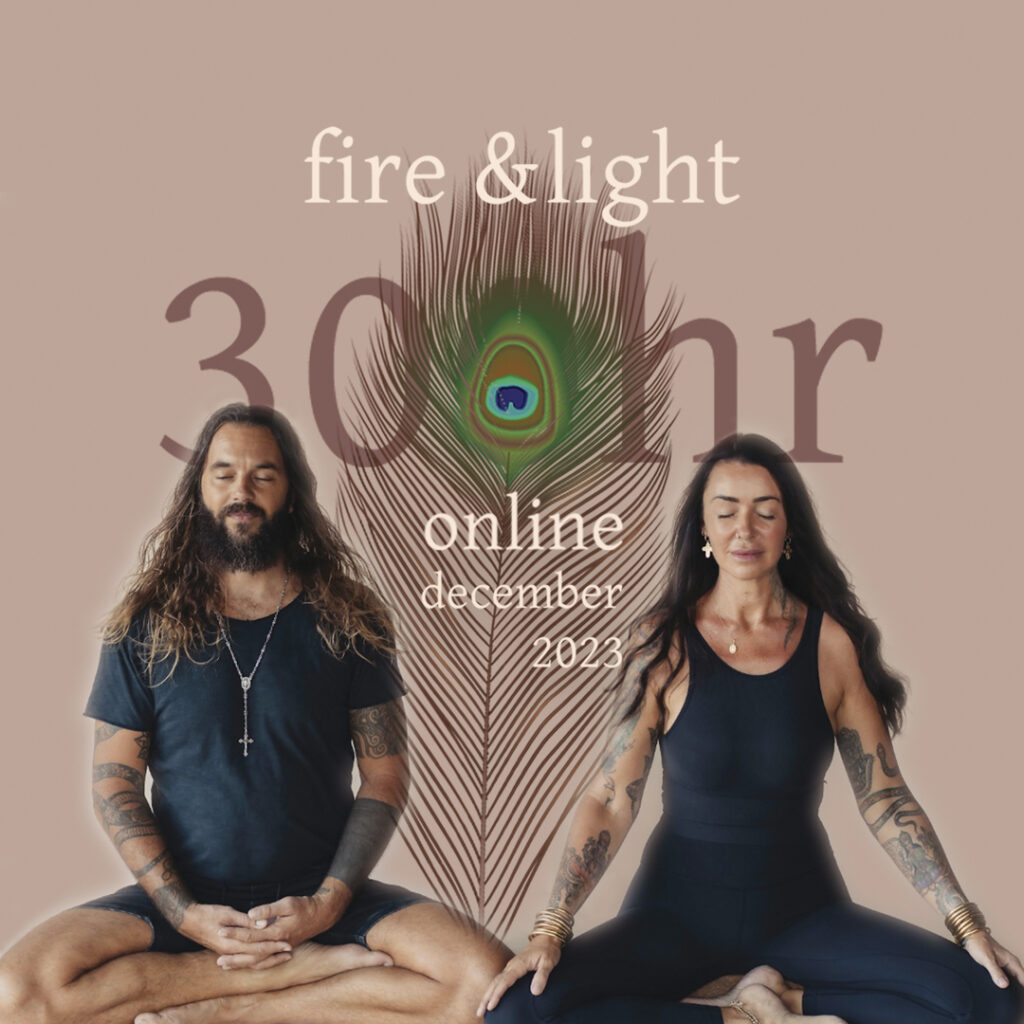 ONLINE 300HR 300HR ADVANCED HATHA YOGA & MEDITATION TEACHER TRAINING & MENTORSHIP PROGRAM
1 DECEMBER 2023 – 11 APRIL 2024
The only reason to teach Yoga, or truly practice it, is to change the world.
It is time for us, as Yogis, to step up and fearlessly share the true healing power and potency of this ancient spiritual science to a world desperately in need.
Will you stand up and be counted?
---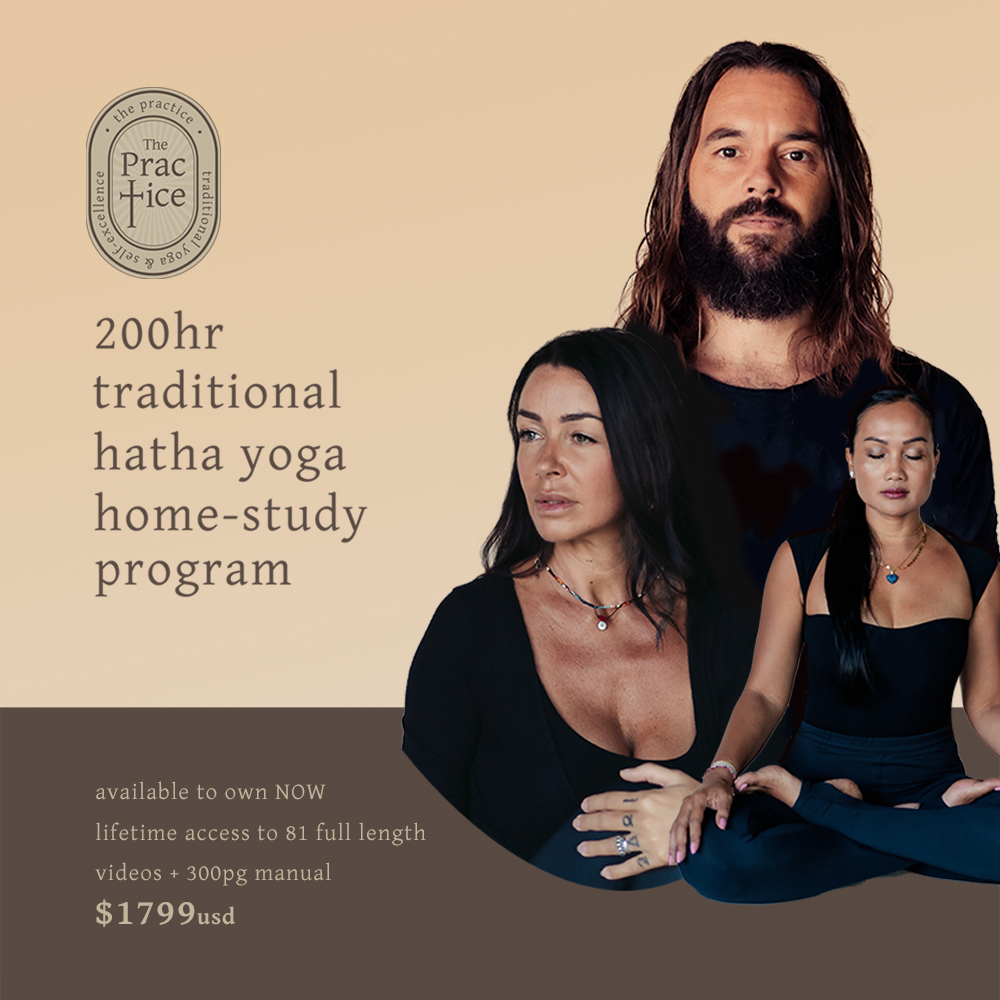 200Hr TT HOME STUDY PROGRAM
AVAILABLE TO OWN NOW $1799
Introducing the next level in truly transformational HOME-STUDY programs.
100% of these teachings come straight from the heart of the ancient Yoga tradition, time tested over thousands of years. This program is a precise and exact roadmap to Self-mastery.