by Keli Dierings, artwork by Alex Ruiz,
Your self-worth cannot be defined by what you do or accomplish. These are temporary, while who you are is infinite. When you identify who you are with what you do, you set yourself up for disappointment and heartbreak sooner or later. If we think "I, and what I do, are not enough," we can end up doing more and more to always be chasing a sense of temporary worthiness. And then what happens if one day you cannot complete a task or goal for some reason? Do you then think that who you are is a failure? The reality is, the things that you do won't always be a success, and sometimes you won't be able to accomplish them all or in a way that you initially wanted. This will never mean that you are not worthy, or not enough.
SO HUM is a Sanskrit word meaning "I AM – I am that/he." I am that which is eternal, that which is one with the Source. When we embody So Hum, we begin to understand that our bodies, minds, careers, tasks, and accomplishments are just temporary in this human life and constantly changing. It becomes crucial to choose carefully the word we put after "I AM" because it becomes our identity, our reality. If we attach to or identify with something that we can't always control, we can end up creating for ourselves an enormous amount of pain. We as infinite, divine, and luminous beings limit ourselves when we our identify ourselves to the things that are finite and temporary. Of course we can have goals, do things, and follow our passions for thriving! But we must remember that these things are parts of our lives, yet not who we are as beings.
When we experience 'negative' emotions such as anger, insecurity or jealousy, we tend to tell ourselves "I am an angry person" or "I am a jealous girlfriend", rather than saying "I am experiencing the emotion of anger, or jealousy", which is temporary. We tend also to have thought patterns like "I feel worthless, therefore I must be worthless." When we learn from society that there is no separation between doing bad and being bad, it leaves us with the feeling of shame, and we may tend to compare ourselves with others or identify with others' opinions and reactions that we can't control. We might think that if you don't do certain thing, you are not worthy of others love and appreciation.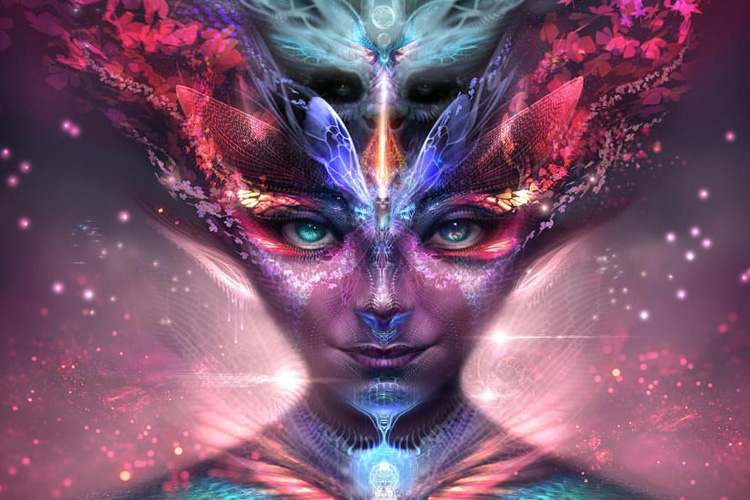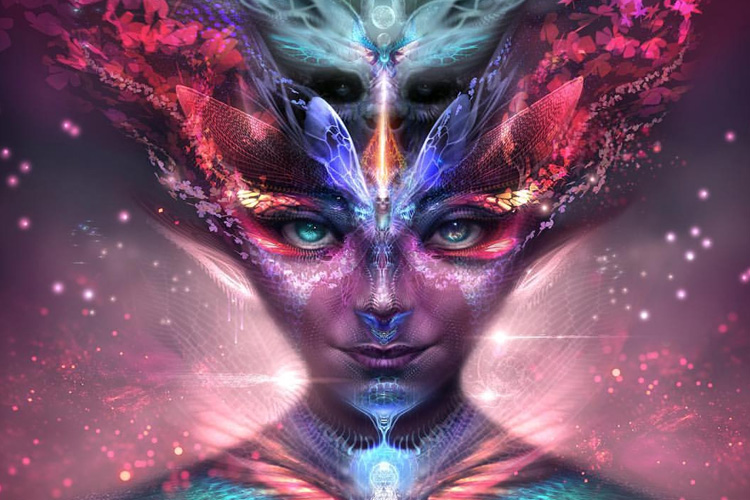 So how should we start to identify with the divine beings we are?
Begin the journey of self-knowing. Meditate! Meditation is the key for self-knowledge, and self-knowledge is the key for finding growth and freedom. You come to own your growth, and understand too that the journey is not perfect all the time. In the tradition of Tantric Hatha, SO HUM is one of the most potent Mantras to meditate on for self-realization.
Practice contemplation of all the reasons you ARE enough. If you focus on lack and insecurities, you get more of it. But if you focus on the things in your life that you feel good about, this will shift into thoughts of appreciation for yourself. For example: I value myself because I care about others, humanity, or I value myself because I am loyal.
Speak to yourself with love! Give yourself words, advice, and guidance that you would give to a dear friend. When we can show ourselves kindness and compassion, we rewire the brain and our patterns of self-talk, self-love and self-worth.
And attune to being in gratitude by searching for appreciation in your experiences. Begin to see that being defines you more than doing and being goes way beyond anything that is subject to change in this life. The essence of who you truly are it is beautiful, wonderful and even beyond your experiences.