BRAND YOUR PRACTICE
How to turn your story and vision into a meaningful business
Starts 14 May. Enrollments close 13 May.
USD 349 (Rp 5,100,000)
To use PayPal click below
Are you a yoga/wellness practitioner who is looking to create a business but doesn't know where to start?
Are you a yoga/wellness who has a Brand but doesn't work effectively to reach your customers?
This online course will help you create a Brand that stands out among the noise, that is unique to you and your niche customers. The course is practical and fun to do.
Brand is a very crucial marketing tool for your business. Marketing is NOT about selling, it's about building your Brand Perceptions into your customers' mind. Customers will always ask themselves before they buy, 'What's in it for me?'
Creating a Brand based on your story and understanding your customers' problems are two of the most important pillars of creating a business.
What is included in this Online course:
7 Brand Creation Modules.
A complete step by step Exercise Brandsheet.
Branding Guide on color, font, photography style and copy writing style.
Bonus 5 Tips on Social Media.
You can take this course at your own pace. And you would have a life-time access to the content.
What you will learn in this Online course:
How to build a Brand that is uniquely yours.
Understanding your Target Market.
How to choose a Branding that is based on your Brand and Target Market.
Learn the most important basic aspects of Social Media.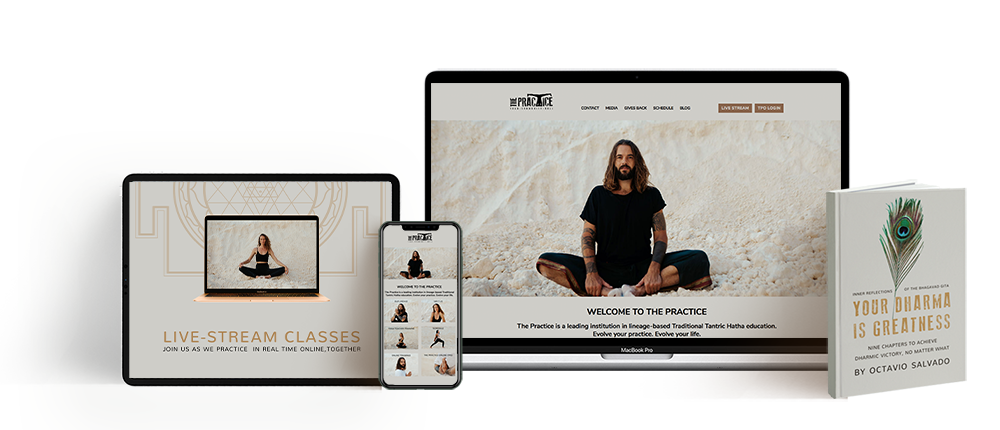 About Ferry Tan
Ferry Tan studied Advertising Design at Columbus College of Art & Design, USA and has been a multiple entrepreneur since 2004. Her previous businesses include interior design, furniture house, publishing company and an online Brand & Website company – Invisible Resources. Ferry had been working closely on The Practice's Brand and marketing materials since the studio was opened in 2016. Ferry's approach is direct, simple and honest.
"Ferry is the mastermind behind all of The Practice's punchy branding and design concepts that you see, both at The Practice studio and digitally. It all comes from Ferry's unique, very talented and no nonsense mind! I love Ferry for that. She's no frills, no fuss, just strip it all back to the raw essence. This comes through in the work she does with us. I feel it's a very honest representation of who we are, what we stand for and what we offer here at The Practice.If you're looking to create a successful business as a Yoga teacher, then having a strong brand and market presence is imperative. Clarifying you brand image through this course will allow you to stand out above the status quo in a way that is clear, captivating, powerful and uniquely aligned to YOU." Octavio Salvado
If you are looking for a quick fix to build a business, gain followers or being famous on Instagram, this course is NOT for you.
But if you want to build a meaningful business that will give you the freedom to be who you really are and living the live you always dream of, then this course will give you the jump start. By the end of the course you would know exactly what you Brand is, your Niche Customers and how you need your Branding to look like.
Create the business you always dream of
Starts 14 May. Enrollments close 13 May.
USD 349 (Rp 5,100,000)
To use PayPal click below
A limited 10 spots of 60-min one-on-one Brand consultation is available once you finish the course at USD 149.
Email ferry.tan@invisibleresources.com to book your consultation.