INTERNATIONAL WORKSHOPS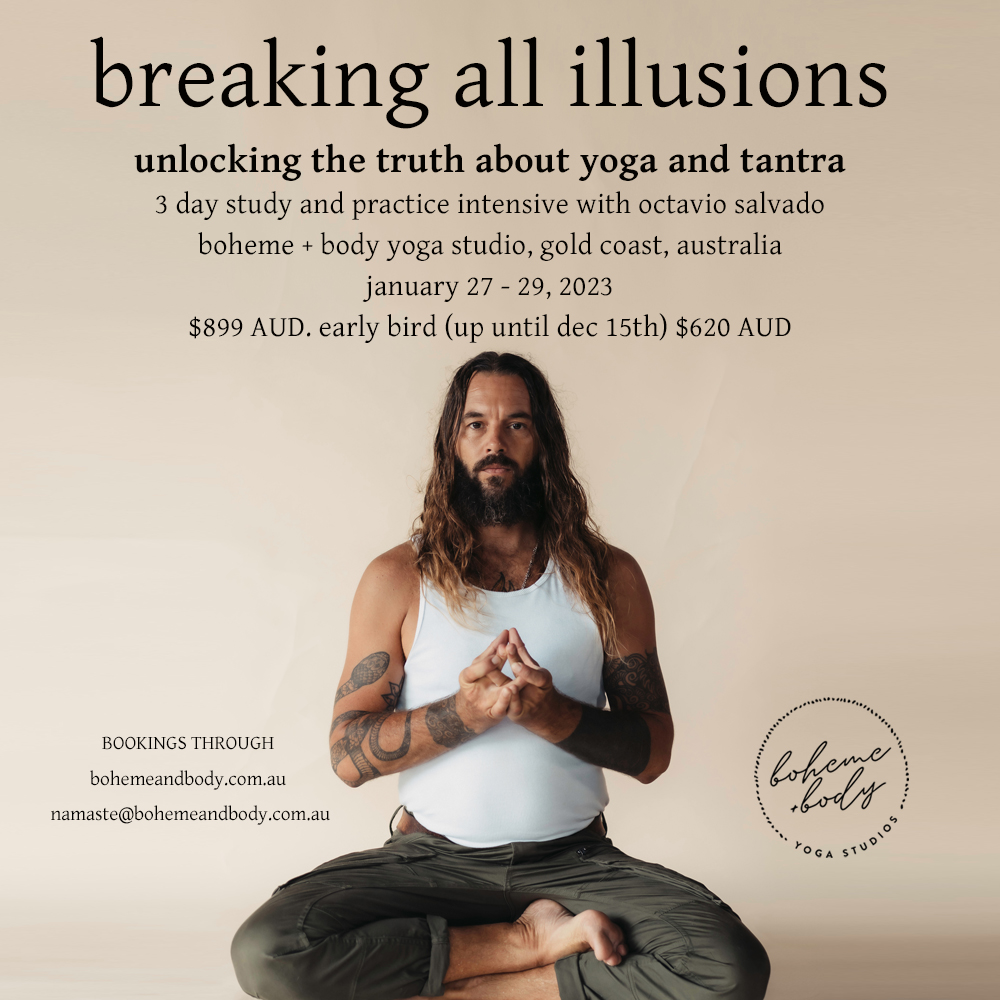 BREAKING ALL ILLUSIONS
27th – 29th JANUARY 2023 GOLD COAST
The true science of Self-excellence and Soul-realization. Learn the ancient practices that will change your life and your understanding of Yoga, forever.
---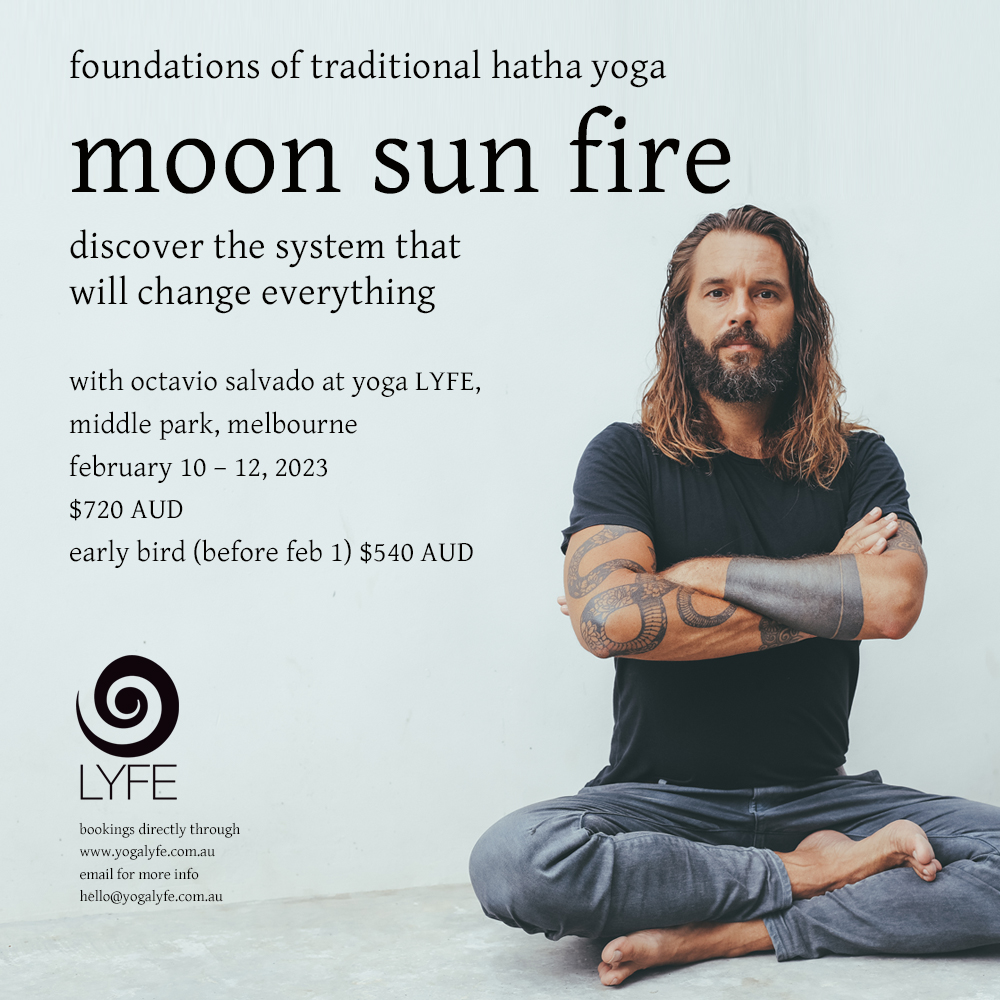 MOON SUN FIRE
10th – 12th FEBRUARY 2023 MELBOURNE
This weekend workshop is a complete immersion into the science of traditional tantric hatha yoga, including powerful practices of asana, pranayama and meditation, concise lectures on tantric philosophy and clear instruction on how you can use this system to master your mind and energy, truly evolve your life and achieve life's ultimate purpose – self realization.