INTERNATIONAL WORKSHOPS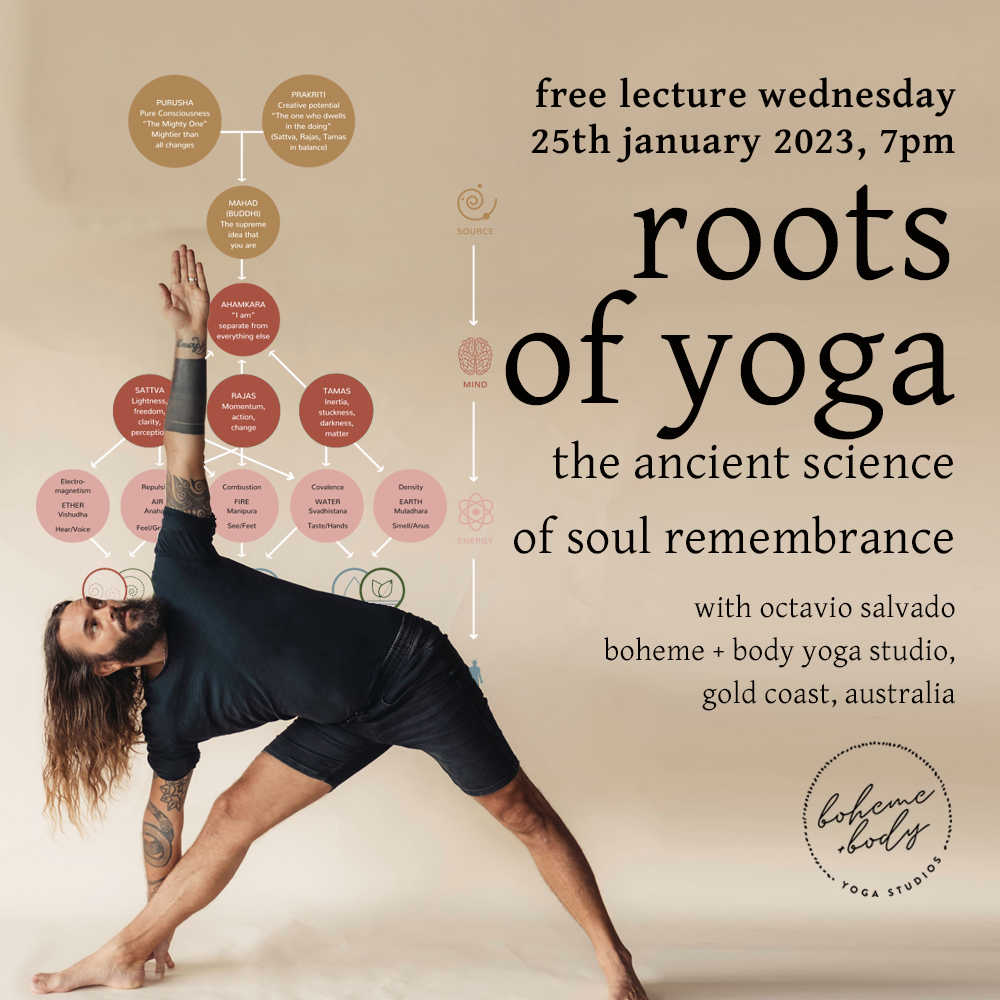 ROOTS OF YOGA
25th JANUARY 2023 GOLD COAST
Free Presentation with Octavio Salvado. The Ancient Science of Soul Remembrance.
---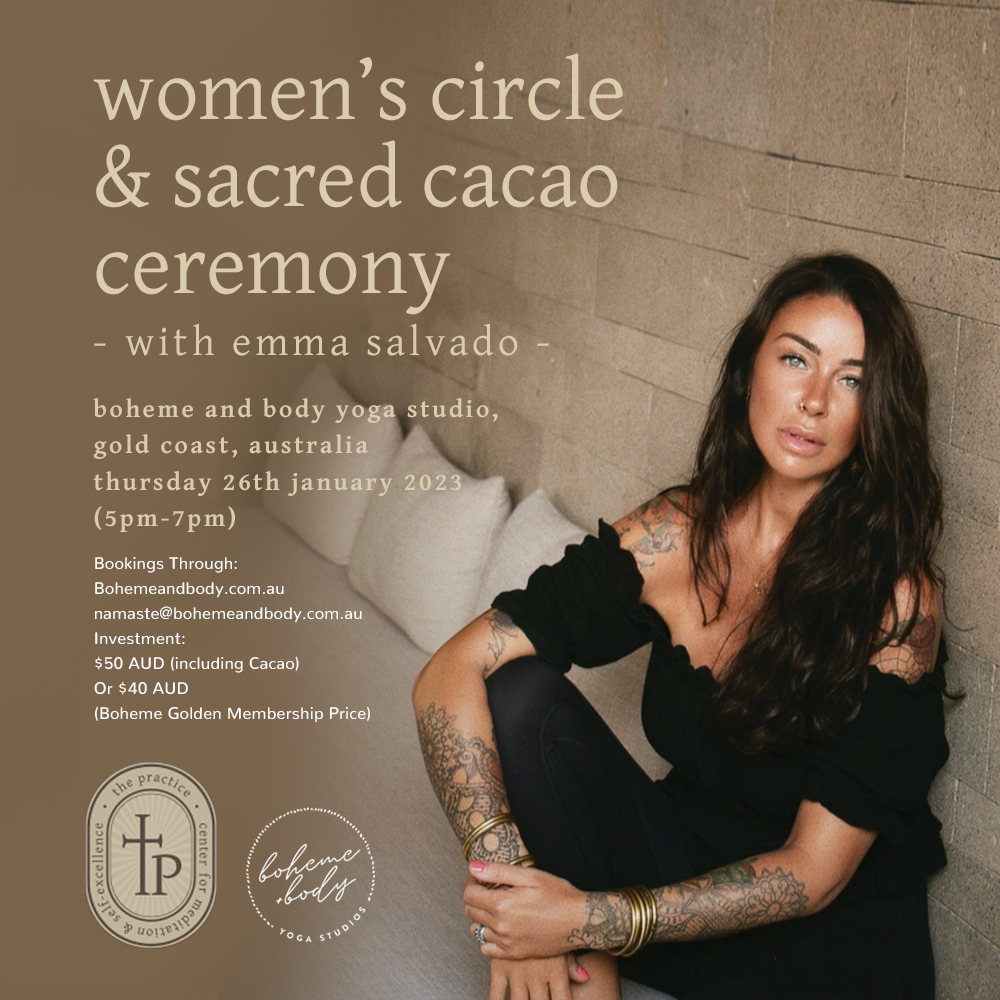 ---
WOMEN'S CIRCLE & SACRED CACAO CEREMONY
26th JANUARY 2023 GOLD COAST
A circle with a sacred center is one of the oldest forms of social interaction. It's how communities gathered to commune and pass on wisdom, stories and guidance.
---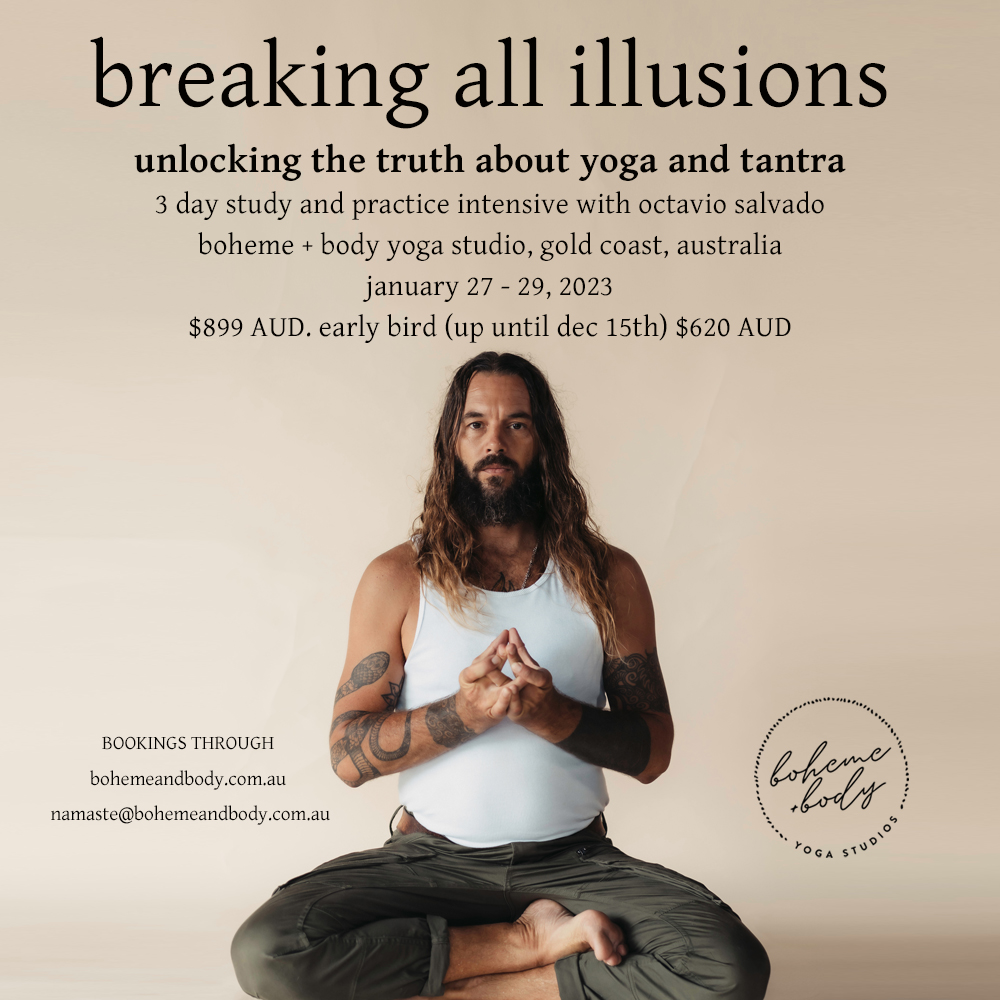 BREAKING ALL ILLUSIONS
27th – 29th JANUARY 2023 GOLD COAST
The true science of Self-excellence and Soul-realization. Learn the ancient practices that will change your life and your understanding of Yoga, forever.