20Hr The Great Wisdom Traditions
Yoga – Tantra – Ayurveda 101 with Ami Effendy
20Hr Course. All levels are welcome
10 – 12 December 2021
Rp 3,500,000 Early bird Rp 2,800,000 (paid by 5 Dec)
The essential guide to understanding the gateway and relationship between Yoga, Tantra and Ayurveda. Dissolve any misconception about their connection and grasp the clear perception of the true marriage that binds them. We focus on explaining the link between the Citta (mind) and the body, and between the Citta (mind) and Prana (energy), and how Ayurveda lends support to achieve living a balanced life.
Learn how to incorporate the correct yoga techniques and order of practice to enrich and maximize the overall beneficial outcome. Understand how this practice supports and motivates your choices and purpose in times of confusion, grief, sadness, uncertainty and anger.
For many yoga practitioners the most common question I hear is how to integrate philosophy, body practice, meditation and daily life together with our role in relationships, concerns about the world around us, and the desire to take action in a world that seems out of balance.
If you are ready to invest in yourself (time, effort and energy) then you are ready to love yourselves at a deeper level.
My greatest teachers said "The self-knowledge is the doorway to self-love".
In this 20hours Workshop you will receive
Samkhya Philosophy – Descent of Consciousness & Science of Yoga.  Understanding science, philosophy and technique for your personal practice and development to achieve a living balanced life, full of joy and self-contentment.
The understanding about the three interconnected systems: YOGA, TANTRA AND AYURVEDA as one collective body.
Learn how to build a complete practice sequencing that is safe and effective to arrived at the desire result, ASANA, PRANAYAMA, MANTRA, BANDHA AND MEDITATION. 
Video link to five recording practices that you can access forever.  
Training manual book.  
Certificate – This course is registered with Yoga Alliance as a continuing education program that counts towards your continuing education hours for teachers.
Mentoring for your personal practice post training for 1 month (in person or Zoom) 
ABOUT AMI EFFENDY
"I feel so connected with this vast and profound science for exploring consciousness and realising life's ultimate aims. Traditional Hatha Yoga provides one of humankind's most effective systems for achieving enrichment and happiness in every aspect of life. These powerful lineage-based teachings and traditional practices have transformed my life immensely. I am very grateful that my journey has brought me into this path."
Ami grew up in Malang, East Java and moved to Bali 20 years ago after graduating from Business School. She first discovered Yoga 12 years ago while looking to find activity that gave her mental and physical benefits from the daily grind of a corporate environment.
Since graduating from university, Ami immediately jumped into the corporate world of public relations, marketing and events and retail management, until she finally met her teacher, Octavio Salvado who introduced her to Traditional Hatha Yoga. She never looked back after finding her journey home.
She feels extremely honoured and humbled to be part of this wonderful team and able to share this beautiful wisdom and tradition with the rest of the world.
TESTIMONIALS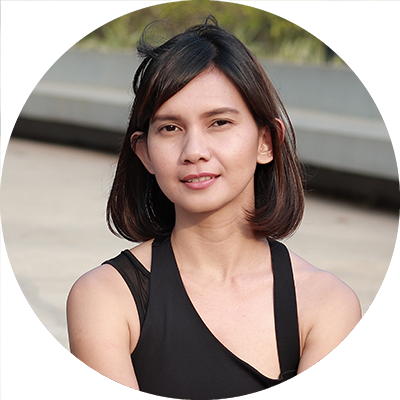 I took this training because I would like to deepen my understanding of the root of yoga and its philosophy. The Practice is well-known for offering 100% lineage-based teaching, where the teachers pass down their knowledge to the students unbroken for over a thousand of years. So I decided to take this 20H training with them and it was one of the best decisions I have made for my yoga practice. I really like the way Ami teaches this comprehensive knowledge, very detailed but so easy to understand. I am now more aware of how to connect my body, breath and mind during different stages of my practice. Ami also cares a lot about her students and still maintains a good relationship even after the training. Thank you so much for this rich experience!
Dea Putri, Jakarta – Indonesia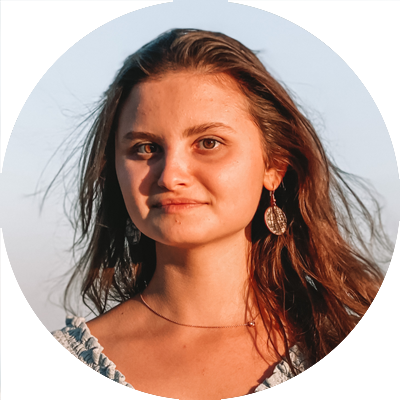 I took the 20hr training at The Practice with Ami and so grateful that I had the opportunity to attend this course. I learnt a lot about the history and philosophy of yoga, which changed the way I used to practice yoga before. I like so much the way we explored Ayurveda topic and how the asana practice connected to the body types according to Ayurveda. The course was very well structured, even though we were studying all day long, I didn't feel tired, because Ami is a brilliant teacher and everything flows interesting with her. Her training manual is amazing! I still keep it with me and read it to refresh my knowledge. Thank you so much Ami for giving your guidance on this way, for invoking the interest to explore different aspects of yoga, and for your kindness and support!!
Diana Litvinenko, Ukraine
INVESTMENT:
Rp 3,500,000 Early bird Rp 2,800,000 (paid by 5 Dec)