by Keli Dierigns.
The opposite of addiction is connection– says the writer Johan Hari's (author of "Lost of Connections: Why You Are Depressed and How to Find Hope"). Johan suggests that the reason people are depressed and turn towards unhelpful habits is because of loss of connection. Many studies have shown that depression is a chemical imbalance in the brain, but this is not necessarily what Johan suggests.
It is my understanding that depression can show up in different layers, but his statement made me think much harder. He makes valid points when he mentions that life has moments of grief, uncertainty, confusion and if we understand those emotions better, we do not need to go under medications to numb those feelings. Johan Says in his book;
"Now, if your baby dies at 10am, your doctor can diagnose you with a mental illness at 10.01am and start drugging you straight away."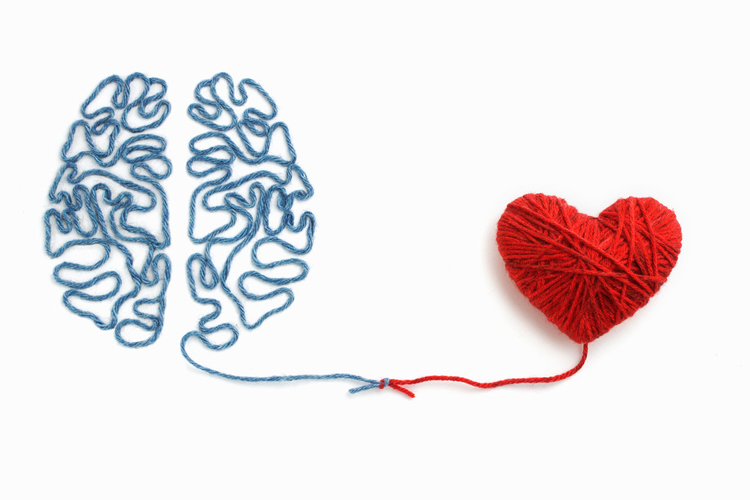 When I was seventeen years old my parents' divorced and I had to see a doctor. After only two or three questions the doctor prescribed me anti-depressants. Thankfully, I was surrounded by people who advised against me taking them. It was a long road — often not easy — but I found joy in connecting with my body, exercising and working in fitness.
How can we understand these emotions better, without defaulting toward our diagnoses? By allowing ourselves to feel them.
Through meditation, silence and contemplation, we sit with the emotions rather than pushing them away or masking with distractions. This empowers us to make the clear choices of what is truly helpful to healing.
Allowing ourselves acknowledgement and experience the emotions is the first step of healing… and… it is not comfortable.
Stillness and the methodology of traditional Hatha Yoga helps us to understand non-reactivity, which supports us to not rush into unconscious choices.
Even with the rapid growth of information and widespread communication in our modern age, we do not know enough about mental health. As a collective humanity we are undereducated about mental health and our resources which makes it harder to understand how to support ourselves and society in a way that there is universal compassion. I became very curious about the state of human mind both because of my own struggles and as a Yoga teacher (because Yoga initially is about the mind). I wanted to know how I can understand myself and support humanity in more depth. I believe people are depressed for not feeling worthy or meaningful. It does not help that we live in a society and culture that displays happiness in form of material goods, looks, what it seems perfect relationships, etc.. but does happiness really comes from that?
For so many people, the comparisons to these 'supposed happiness' actually leaves a feeling of not being good enough, of being unworthy. Why do we feel this way? How can we help ourselves and also the collective to feel more joy?
But first, what is taking our Joy away? — This is something Johan mentioned in a podcast with Joe Rogan and I loved: "One of the cruellest things of society is to take away what someone loves doing". For example: to sing/ perform, dance, contact with nature; something that makes people feel alive and connected. Psychology often says that we are all a five year old little boys and girls with dreams and hopes. If society starts to take these experiences away from us and sell that happiness comes from external or superficial things, it will encourage creating a life that will be never enough and fulfilled. External happiness will never feel good enough and perfection is not something 'achievable'.
This makes more sense to me after watching the movie Joker, which is my favourite movie of all times. I think it's a masterpiece that reveals when a collective society is unhealed; it creates more traumas and pain (like a chain), one hurting another. I left the movies really touched by it and could not stop noticing 'pieces of the Joker' everywhere. It impacted me to reflect deeper on how am I adding to the healing or suffering to every single person that I interact with every day. We are all healing from something and must think how can we support people to keep working or believing in their dreams.
So…what makes us to FIND joy? In that same podcast Rohan says:
"Depression can be minimized by making other people happy"
He also added that many studies have being done in countries that support a culture where happiness is when we serve others. What do you think? I could not agree more!
We might think…What about myself? I should fix my depression first before helping others? Not really. The act of supporting a community, giving and participating will leave a sense of worthiness, and difference that brings joy to the heart! Serving others is how you find purpose in life and when you find purpose, you find more meaning in it. Yes it requires effort…but it could be something simple. Take friends for coffee and listen to them, bake muffins to someone, clean up the beach, help to rescue a puppy, plant a tree, drive kids to school, help someone to move home, create a simple piece of art and give to someone… truly, we never know where this could lead us. Starting something small can make a world difference, in your world and someone's else.